Laboratory of documentary and forensic analysis
At Signe we have a Documentary and Forensic Analysis Laboratory made up of a team of first-rate scientists, developing and perfecting anti-fraud techniques that allow us to offer the most advanced document security products, in addition to consultancy services, expert analysis and training.
Areas of action
EXPERT SERVICES
Authenticity of signatures and manuscripts
Authorship Determination
Ink Spectroscopy
Typed Texts
Media exam: papers, polymers
Analysis of surface finishes
Public documents: deeds, contracts, etc.
Identity documents: passports, driving licenses, etc.
Accreditation documents: titles, diplomas …
Banknotes and payment systems: credit and debit cards, promissory notes, traveller's checks, etc.
CONSULTANCY
We provide technical advice on: Document security: diagnosis and design of protection systems against counterfeiting and/or fraudulent modification, protection of trademarks, interpretation of expert opinions, online consultation on documentary counterfeits, counter-aperitings by forensic analysis, determination of the real value of the evidence of conviction, advice on the feasibility of expert opinions.
Team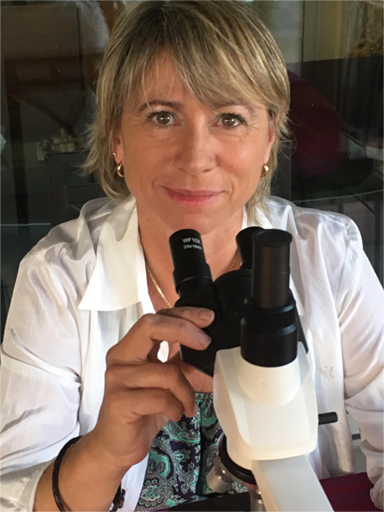 Ana Arroyo Waldhaus
Director of the Documentary and Forensic Analysis Laboratory
Chemical expert and Judicial calligrapher
Master in Forensic Sciences (Criminalistics). Universidad Autónoma de Madrid.
Graduate in Chemical Sciences. Universidad de Alcalá de Henares.
Diploma in Documentoscopy and Calligraphic Expertise. Universidad Nacional de Educación a Distancia (UNED).
Diploma in Expertise in Graphic Arts and Serigraphy. Universidad Nacional de Educación a Distancia (UNED).
Accredited as Judicial Calligrapher Expert and Judicial Chemical Expert by Colegio Oficial de Químicos de Madrid- Unión Interprofesional de la CAM.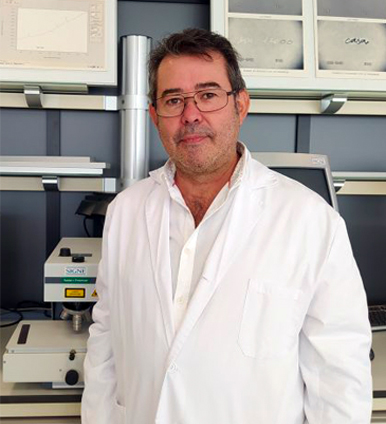 Luis de la Pena Munoz
Expert in Graphic Arts
Security document design specialist
Independent Expert of the European Commission H2020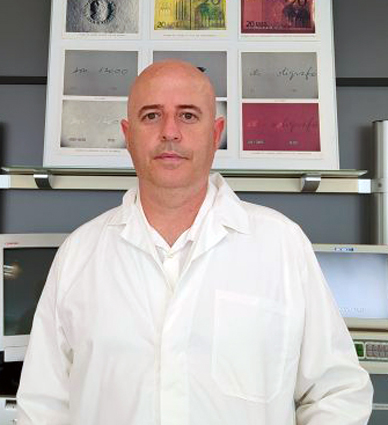 Victor Ramos
Expert in Graphic Arts
Security Document Printing Specialist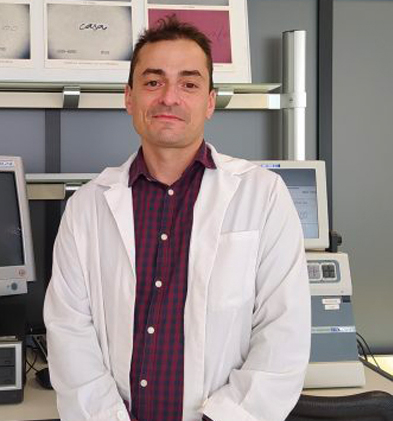 Moises Villarrubia
Expert in Graphic Arts
Security Document Printing Specialist